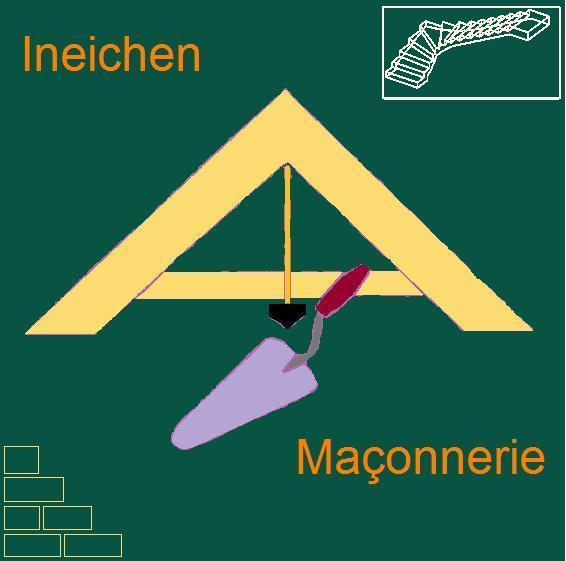 Entreprise "Ineichen Maçonnerie"

Bricklayer at Villefranche d'Astarac




As a certified and qualified professional, I am at your service offering many specialities.
During my bricklayer formation with the "Compagnons du devoir", I worked in many cities throughout France and in other countries such as Germany, Switzerland and I also spent ten months working in Bolivia. These experiences have allowed me to learn several languages and many varied building skills and techniques.
"Enterprise Ineichen Maçonnerie" can offer you the following different works:
Renovation and restoration:
Working on the structure of your home. For example, the creation of floors, walls and/or openings. This can be done with natural stone. We can also improve the efficiency of your insulation and damp course inside, and for the outside a lime rendering can be applied. Old tiled floors can be re-laid with terra cotta tiles or stone.
New build:
Working with modern materials such as breezeblocks, bricks, aircrete blocks and insulating bricks and the use of concrete in walls, foundations, floors, pillars and beams.
Special works:
We offer a variety of finishes in various forms and shapes made with stone or brick. We can build or refurbish bread ovens, chimneybreasts, staircases, entrances and the decorate walls in any form.
Perhaps you have a project in mind for the garden. If you have any special works or landscaping requirements, please contact me for any advice and ideas on your project so that I can offer my experience and technical skills.
"We were very pleased with the work that we had done. "Enterprise Ineichen Maçonnerie" definitely has a respect for the traditional building methods and yet is also willing to use and implement the latest techniques and materials.
A sustainable development, working in harmony with nature is one of their priorities."